Image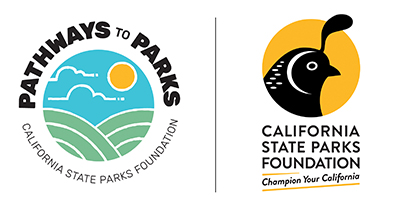 Park Advocacy Day is California State Parks Foundation's signature, annual grassroots advocacy event. Since 2003, California State Parks Foundation has hosted this lobby day to demonstrate the political strength of the parks movement, build a strong community of advocates to support policy and legislative change, create accountability for lawmakers, and support park advocates participation in the legislative process.
This year, we will continue to push forward an Access for All policy agenda with our Pathways to Parks initiative. Too many Californians, especially those from disadvantaged communities, are not afforded the opportunity to experience these wonders in their own backyard. State parks belong to all Californians, and it's up to us to break down barriers and build stronger accessibility to parks.
California State Parks Foundation and California's First Partner Jennifer Siebel Newsom are proud to partner on this initiative. Following a successful policy forum in November, we hope that the strength of the parks community on Park Advocacy Day will continue to push Pathways to Parks forward to provide Access for All.
Registration
We encourage participants to register with us to hold the day and ensure your spots at this inspirational event!
Event Agenda
Monday, May 11, 2020
Time                                        Activity                                                                       
2:00pm – 4:30pm                 Legislative and Advocacy Training
4:30pm – 5:30pm                 Park Partner Happy Hour
Tuesday, May 12, 2020
Time                                        Activity                                                                                   
8:30am – 9:00am                 Registration and Breakfast             
9:00am – 11:30am                 Welcome Address and General Session
11:30am – 1:30pm                  Rally and picnic in a park at State Capitol
1:30pm – 4:00pm                  Legislative visits with elected officials and key policy staff
4:00pm – 5:00pm                 Afternoon Session
5:00pm – 6:30pm                 Reception
All event logistics are subject to change as we move closer to the event. This page will be updated periodically with changes to the event and resources for participants.