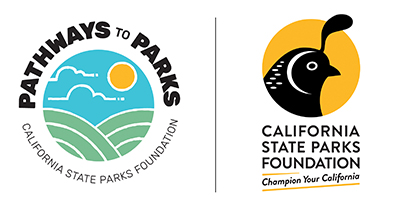 Our 280 state parks represent the best of California with their countless natural, cultural, and historical treasures. Yet, too many Californians — especially those from disadvantaged communities — are not afforded the opportunity to experience these wonders in their own backyards. 
This reality has been intensified by the COVID-19 pandemic, which has increased the economic and public health disparities facing millions of Californians. 
California State Parks Foundation is working to change this. We believe that equitable access to the benefits that state parks provide is a right for all Californians. 
We are dedicated to realizing the vision of a state park system that offers meaningful experiences supporting the health, recreational, cultural, educational, social and emotional benefits for all, especially for those youth who need it most. 
That's why in 2019, we launched Pathways to Parks – a campaign dedicated to greater access, equity, and health through our state parks. With a diverse coalition of supporters, we are fighting to advance policy solutions that ensure our state parks are safe, affordable, and welcoming spaces for all Californians.